Our whitebait comes from the Arawata or Cascade Rivers. This bait tends to have a greenish hue to it and puffs up when cooked. It is far superior in flavour to many of the other bait caught up and down the west coast. It comes in 500gm bags and frozen. Due to the isolation of these rivers it is extremely difficult to get it fresh, unless helicopters are an option to you!! The bait is cleaned so you will never crunch down on sand or grit. Whitebait availability relies solely on the season.
Whitebait Patties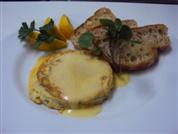 500gm Arawata whitebait
4 – 6 free range eggs
salt/pepper
Method:
Break the eggs into a bowl/whisk Add the whitebait and season. Leave to rest for 15mins. We find cooking them in butter lifts the flavour but oil is nearly as good if health conscious. Pan fry in pattie shapes then eat as preferred With fresh lemon and white bread sandwiches Fresh lemon and yummy crunchy french style bread.