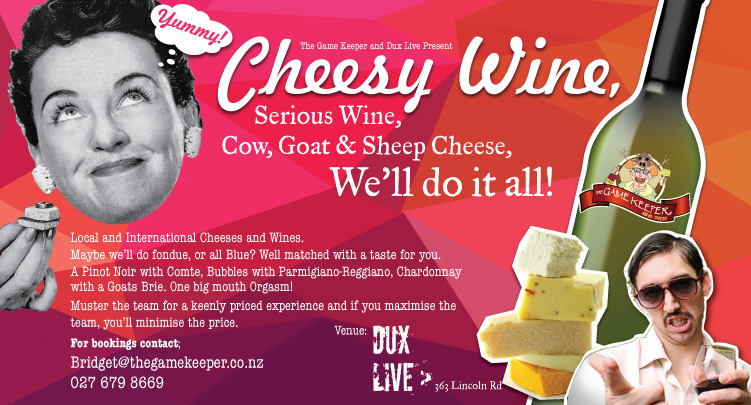 Cheesy Wine, Serious Wine, Cow, Goat, Sheep, maybe even Donkey Cheese.
We'll do it all!
NZ Wine, International Wine, same with the cheese.
Maybe we'll do fondue, or all blues?
Matched with dang fine wine.
A Pinot noir with Comte, Bubbles with Parmigiano-Reggiano, Chardonnay with a Goats Brie. One big mouth explolsion (or could we do Orgasim?)
Muster the team for a keenly priced experience and if you maximise the team you'll minimise the price.
For bookings contact;
Bridget@thegamekeeper.co.nz
Ph; 027 679 8669